With wandering llamas and centuries-old stone architecture, seeing Machu Picchu, the lost city of the Incas, is a truly unique experience. When CAA Niagara Travel Advisor, Johanne Ottens and her family decided to visit the ancient landmark in Peru, they wanted to be sure they wouldn't miss a thing. While on their holiday, Johanne made note of some useful tips that will put you on the path to a successful Peruvian experience.

Convert your cash
Before you leave, have your money exchanged for "sols". While many businesses in the tourism industry accept foreign currency, the same cannot be said for smaller shops, markets and food stands. In the event you forget to do this, there are plenty of options available in Peru. This includes exchange houses, airports and banks. Be sure to do your research ahead of time so you get the best rate!
Related Article: Enjoying the Luck of the Irish with CAA Travel Consultant Anne Frank
Food for thought
When travelling to a foreign country, you should always do a little investigating into what you can and can't consume. Bottled water is your best option for drinking and brushing your teeth. You should avoid drinks that don't come in sealed containers – unless you're in a reputable restaurant or bar – and only eat fruit that you can peel. Pisco sours are a popular Peruvian specialty beverage and they're great – in moderation. They're stronger than you think so drink responsibly!

Decide on the best time to visit Peru
May and September are great months to visit Machu Pichu – the weather is lovely, and the crowds are thinner. No matter when you go, temperatures can vary greatly from day to evening, so be sure to bring clothing for both warm and cool weather. A light jacket is a must, as are good hiking shoes.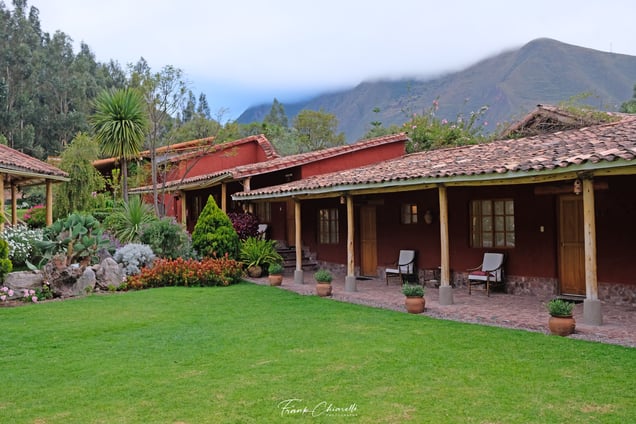 Avoid altitude sickness and get acclimatized
After spending the first few days of their trip in Lima – which was highlighted by a changing of the guards at the Government Palace – Johanne and her family made the short flight to Cusco. This stop not only provided them with an opportunity to tour the both the former capital of the Inca Empire and the Sacred Valley, it also helped them adjust to the altitudes of the Andes.

Don't push yourself
"You have to take it easy," Johanne advises, "and pay attention to any headaches or queasiness you might feel. Every hotel offers coco tea, a natural, local remedy for altitude sickness that really did seem to help."
While the group explored, their guide kept a careful eye on each of the 16 members to ensure that everyone was feeling well. Oxygen was also always available for those who were feeling particularly affected, though Johanne says most people managed to adjust quite well to the altitude change. They say that any journey should be every bit as exciting as the destination itself and that was certainly true of the trip to Machu Picchu.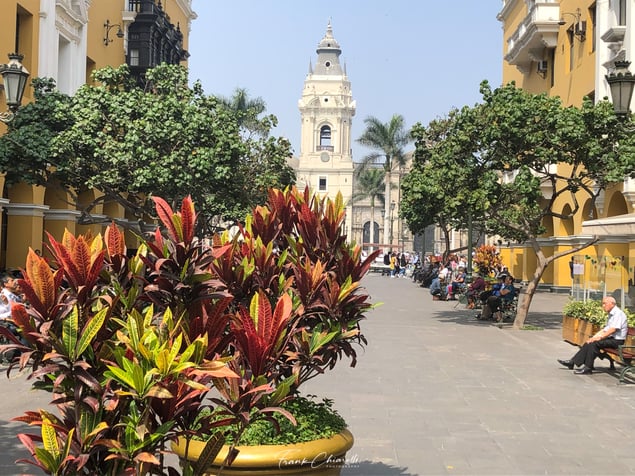 Have fun!
Arriving in the lost city was every bit as exciting as Johanne had expected it to be…and more. By opting to go on a combined G Adventures/National Geographic tour through CAA, the couple enjoyed the trip of a lifetime. Partnering with National Geographic, this G Adventures tour featured a balance of adventurous excursions and comfortable, well-appointed accommodations. From tours to meals to hotels, it was everything Johanne, who's well-versed in touring, could have hoped for.
---
If you're interested in seeing all the wonders Machu Picchu has to offer, let an experienced CAA Travel Agent make it happen! Contact a Travel Agent online, call 1-800-263-7272, or visit your local CAA Branch.
Photo credit: © Frank Chiarelli Photography