Live entertainment is looking very different these days. Audiences are no longer able to flock to theatres and entertainment venues, but that doesn't mean entertainment must stop. Many productions are now available to stream online. So, take this opportunity to watch world-class entertainment from the comfort of your own home.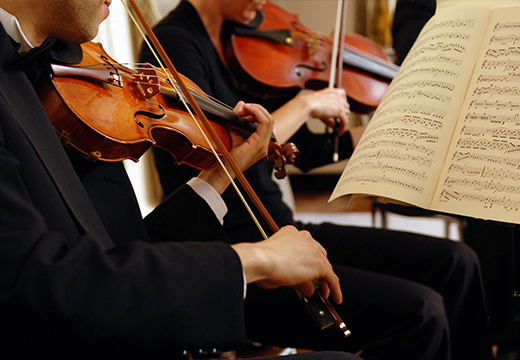 Carnegie Hall
Carnegie Hall strives to bring the transformative power of music to the wildest possible audience possible. Normally, that is done through their three stages in the legendary Carnegie Hall, but different times call for different measures. Live with Carnegie Hall is an online series that features the world's finest artists as they share behind-the-scenes stories, excerpts from past performances and live musical moments.
Read more: Explore the great indoors: natural wonders you can view from home
Cirque du Soleil
For over thirty years, Cirque du Soleil has been reinventing circus entertainment. Their beautiful productions, offer an escape from everyday life by creating magical worlds filled with creativity and art. Now more than ever, Cirque du Soleil wants to spread joy. Their free online platform CirqueConnect, provides show footage, kids content, behind the scenes footage and more.
National Theatre
London, England is home to many iconic theatre companies and perhaps one of the most prominent is the National Theatre. Determined to keep world-class theatre entertainment accessible, they've created National Theatre at Home. Every Thursday at 2pm EST, a new National Theatre performance will be available for seven days on the National Theatre YouTube Channel. For the most up-to-date schedule, visit the National Theatre at Home website.
Read More: Five Reasons to Choose Pay-As-You-Go Auto Insurance
Stratford Festival
Known for their outstanding Shakespeare plays, The Stratford Festival is a must-see for all theatre lovers. Although their upcoming season has been postponed until 2021, many of their Shakespeare productions can be streamed online. Available through CBC Gem, Stratford Presents gives viewers access to twelve of their most memorable performances, completely free.
Andrew Lloyd Webber
Whether you're an avid theatre-goer or a pop culture junkie, you'll surely know the impact Andrew Lloyd Webber has had on the theatre world. Determined that the show must go on, Andrew Lloyd Webber is streaming one of his full-length musicals every Friday at 2pm EST. The musical will be available for 48 hours on the YouTube channel The Show Must Go On.
After watching these incredible performances, I am sure you're itching to see them live. When that time comes, CAA Tuxedo Tours will be happy to be your host. Each year, CAA Tuxedo Tours offers dozens of day tours to see live performances, ranging from Mirvish Productions, Cirque du Soleil, the Stratford Festival, Stars on Ice and more. Learn more about CAA Tuxedo Tours by visiting our webpage.