Dedication and loyalty are two very important characteristics. They are also two words that are often used to describe CAA Members. For all the support received throughout the years, CAA Niagara has planned a Member Appreciation Hawaiian Island Cruise to thank them. This relaxing getaway will be hosted by CAA Niagara's Vice President of Marketing, Strategy & Member Engagement, Marrianne Wilson and is set to depart March 2022. Keep reading to learn more about Marrianne and what you can expect during your time in Hawaii aboard Norwegian Cruise Line's Pride of America.
Meet Your Host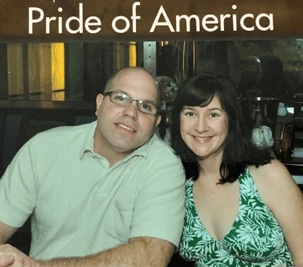 Marrianne has been a part of the CAA Niagara family for nearly two and a half years. Her role entails finding fun, creative and effective ways to add value to a CAA Membership. Marrianne firmly believes that Members are the heart of CAA and enjoys meeting them at Member exclusive events, out in the community and at CAA Niagara's five Branches. With that said, hosting this tour will give her a chance to connect with them even more.
Her travels have taken her all over, cruising the likes of the Western Mediterranean, Bermuda and the Caribbean. She has also enjoyed trips to Peru and Nicaragua with her mom. While this will be Marrianne's first time attending a CAA Niagara tour, she did embark on a Hawaiian voyage with her husband 10 years ago on the Pride of America. While they enjoyed every moment, her two favourite stops were Maui and Kauai.
As she looks forward to this upcoming adventure, Marrianne has noted some spots she is eager to see. This includes visiting the city tour of Honolulu, touring Oahu North Shore, exploring the Polynesian Cultural Center and seeing Pearl Harbor & the USS Arizona. Since her first Hawaiian cruise, the ship has gone through many upgrades - which should make this trip even better. Of course, enjoying an authentic Hawaiian luau is a highlight she is excited for as well.
Life Aboard Your Ship – Norwegian Cruise Line's Pride of America.
For many, the ideal getaway involves cruising through the ocean. This trip will provide that and so much more. For 13 nights, you will be enjoying life in an island paradise. Following a stay at the Waikiki Beachcomber, you'll set sail and visit the exciting ports of Hilo and Kona. You'll then spend overnights onboard in Maui and Kauai.
While aboard the Pride of America, you'll be able to take advantage of many incredible amenities at every turn. The ship was refurbished in 2016 and offers diverse dining options, a variety of bars and lounges, nonstop entertainment and activities that fit any lifestyle. Not to mention the views from the deck or your balcony will be unlike anything you have ever seen.
---
Connect with us to learn more!
Click here to learn more about this itinerary and download the tour flyer, or watch our virtual presentation.
Ready to book your seat?
Contact a CAA Travel Consultant to plan your tip. Book an appointment online, call 1-800-263-7272 or visit your local CAA Branch.