Water is a powerful thing. It's one of the most essential resources in the world, accounting for over 70% of Earth and comprising more than half of the human body. In honour of World Water Day, we're celebrating the power of H2O by sharing our top must-see waterfalls around the world.
Niagara Falls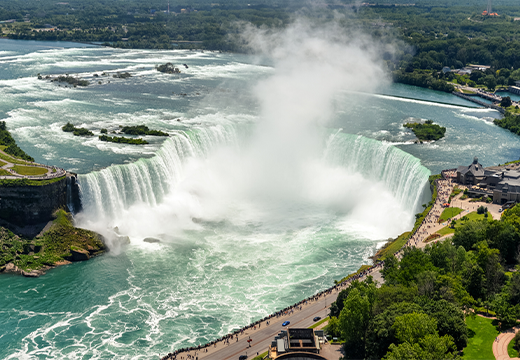 What makes Niagara Falls so captivating is the fact that there are so many vantage points. From misty boat rides bringing passengers close to the Falls' base to jaw-dropping helicopter rides, visitors never get tired of seeing Niagara's stunning beauty. Did you know? There are two sets of waterfalls; the American Falls (Niagara Falls, NY) and Canadian Horseshoe Falls (Niagara Falls, ON).
Victoria Falls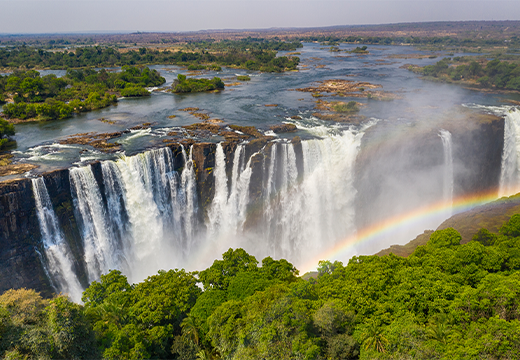 Our next stop takes us to the border between Zambia and Zimbabwe. Connected to the Zambezi River, Victoria Falls roars on at an astonishing 1,708 m wide and 108 m tall - producing the largest sheet of falling water in the world. For context, Victoria Falls is approximately twice as tall and much wider than Niagara Falls.
Angel Falls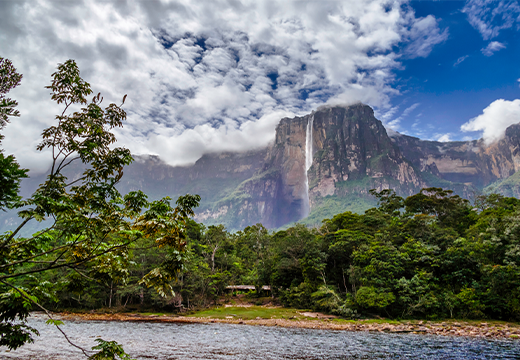 There should be no surprise as to why Angel Falls is a UNESCO World Heritage Site. Prominently pouring over the Auyán-tepui Mountain in Canaima National Park (Bolivar State, Venezuela), Angel Falls stands at 979 m tall and is the world's tallest uninterrupted waterfall. The water flowing from the towering mountain surrounded by lush forest makes for an awe-inspiring work of nature.
Iguazu Falls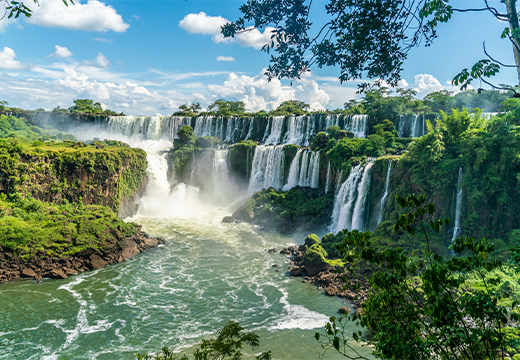 Comprised of a variety of ridges that range in size, Argentina's Iguazu Falls is the world's largest waterfall system and comprises of a chain of hundreds of waterfalls nearly 3km long. Thanks to the falls, the surrounding rainforest thrives with wildlife and plant species.
Yosemite Falls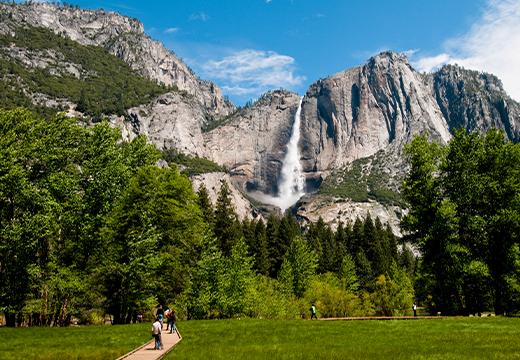 North America's tallest waterfall is located in California's Yosemite National Park. Standing high above the park, Yosemite Falls is a must-see for visitors to the Park. Don't forget your camera! You'll want to capture the astounding sights of the Falls appearing as though they are bursting out of the surrounding rock.
---
As you can see, there are many stunning waterfalls to add to your travel bucket list! For more travel inspiration, contact a CAA Travel Agent or discover exciting group travel itineraries with CAA Journeys.