Established less than three years ago, Food4Kids Niagara has made a strong and lasting impact on the lives of many in our community.
Food4Kids Niagara's primary goal is to ensure that students have access to the food they need to make it through the weekend. While there are many great programs that assist these students on weekdays, at one time there was a gap in assistance over the weekend. This need lead to the creation of Food4Kids Niagara, a vital organization that helps the most vulnerable.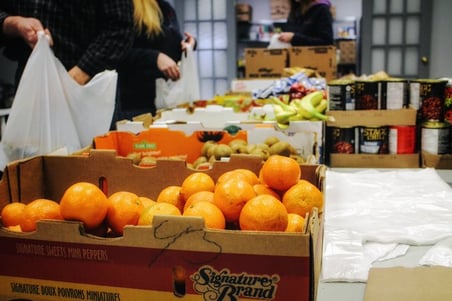 Source: Food4Kids Niagara Facebook Page
Each week, hundreds of packages are prepared and delivered by their army of volunteers to schools all over Niagara for students to take home. These food packages help to keep kids energized, focused and ready to learn when they return to school the following Monday. Much consideration is put into the packages, ensuring a balance of nutrients. As for the menu, that changes every week, but the team does their best to accommodate all tastes and dietary restrictions. Every package is broken down to include two breakfasts, main meal food items, snacks, fresh fruit and vegetables – which is something that many of their clients have trouble accessing.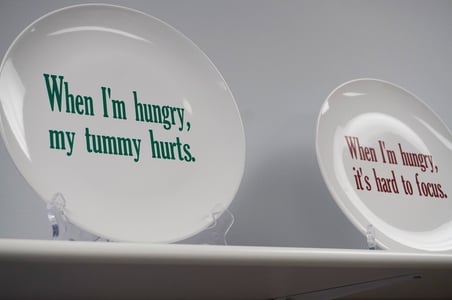 When COVID-19 hit, clients were hit hard and required even more assistance from community organizations. With new precautions around social distancing and some classrooms moving online, the team at Food4Kids Niagara quickly pivoted and began delivering door-to-door. They even teamed up with local restaurants that were forced to close and delivered large family meals like sheppard's pie, soup and meatloaf – a true sign of the community coming together.
It is estimated that 1,600 kids will go home hungry every weekend in Niagara. Food4Kids has made strong progress in terms of alleviating this need, serving over 360 kids each week in St. Catharines, Fort Erie, Niagara Falls and Welland with plans to expand into Port Colborne and Grimsby.



Left: CAA Niagara tow truck branded with Food4Kids Niagara logo. Right: Peter Van Hezewyk, President and CEO of CAA Niagara, and Amber Hughes, Executive Director at Food4Kids Niagara, at the official truck unveiling event.
Food4Kids Niagara was selected as a 2020 CAA Community Boost recipient, receive funding, marketing support, and much more from CAA Niagara. CAA Niagara is proud to partner with this organization and looks forward to continuing to work together. To learn more about the 2020 Community Boost campaign, click here. Visit Food4Kids Niagara's website to learn more about the organization, including how to get involved.