Planning a family vacation can seem overwhelming, especially when traveling far distances. To help, we've compiled a list of tips so you can travel stress-free this March Break.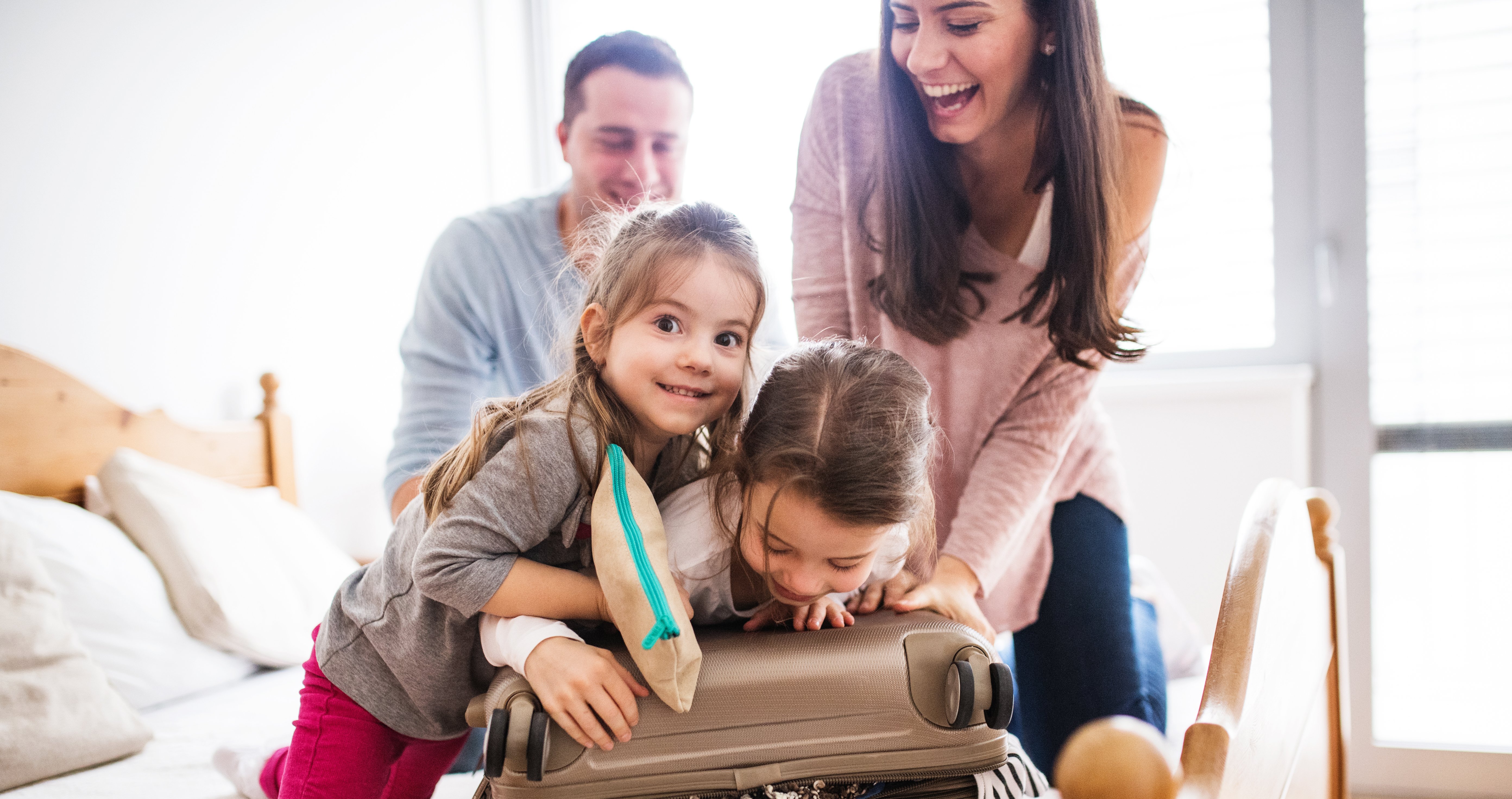 1. Do your research & plan ahead
Purchase excursions and attraction tickets before you go to save time and money. Mapping your itinerary will not only grant you access to advanced pricing for attraction tickets, but it will also generate excitement for your family's upcoming trip.
Check with your hotel to see if they allow items such as diapers and sunscreen to be sent before your arrival. Doing so will simplify the packing process and will leave space in your luggage for other important belongings.
2. Leave early for the airport
Whether you're taking a shuttle or using Park N' Fly, plan to arrive at the airport with time to spare. Arriving early ensures you have plenty of time to check in, drop off your bags and go through security screening. For trips to Florida, Air Canada recommends arriving at least three hours in advance of your flight. To save more time, check to see if your airline allows online check-ins.
Did you know? At Park N' Fly, CAA Members can save more than 20% on parking and earn 3% back in CAA Dollars. Learn more here.
If you're flying out of Buffalo, don't forget to use the CAA mobile app to check wait times at the border. In case of an unexpected delay, use the app to search for nearby lodging and dining rewards partners.
3. Keep all of your important travel documents organized and together
We've all been there - you've taken the time to update your family's passports, only to arrive at the airport unable to find which bag(s) you've stored these important travel documents in.
Avoid this stress by keeping all travel documentation (photo ID, passports & visas, itineraries and tickets) together in a secure location that's easy to access on-the-go. It is also important to leave copies with family or friends at home in case something goes missing.
4. Practice self-care, on-the-go
Get plenty of rest & stay hydrated. Pack earplugs, an eye-mask and other items that will make you feel comfortable in your hotel. Bringing reusable water bottles is also a great idea.
5. Confirm everything by email a few days before you arrive
Doing so will grant you and your family peace of mind. Some hotels might accommodate requests for rooms with ocean-views or that are closer to the lobby. Touching base before your stay will also ensure your room is ready for your family's arrival.
6. Purchase an international cellular data package
Whether you want to share your vacation photos online, listen to your favourite playlist, or talk to friends and family at home, purchasing an international data package through your cell phone provider is the best way to avoid expensive overages.
7. Ensure you have travel insurance that covers you and your family
Whether you're vacationing in Canada or out of the country, it's a smart idea to have travel insurance that covers your whole family. CAA Travel Medical Insurance takes the stress out of travelling, protecting you and your family in the event of an unexpected illness or injury while away. Trip Cancellation and Interruption Insurance protects your travel arrangements against unexpected changes.
Learn more about the CAA Travel Insurance package that suits your family's needs, here.
Did you know? CAA Members save 10%* off most Travel Insurance products. Learn more.
Planning a Family Vacation?
If you're vacationing within or outside of Canada, don't forget to secure coverage for you and your family before you go. Contact a CAA travel insurance specialist at 1-800-263-7272 or by visiting your nearest CAA Niagara branch.