Canada's east coast is known for its breathtaking beauty and homespun hospitality. Everywhere you turn, you'll to be greeted with unspoiled landscapes, quaint fishing villages and, of course, fresh seafood. With four stunning provinces to explore, you'll want an itinerary that hits all the highlights. With the help of CAA Niagara's Travel Consultants, we've compiled a list of must-see sights in Eastern Canada to make sure you don't miss a thing.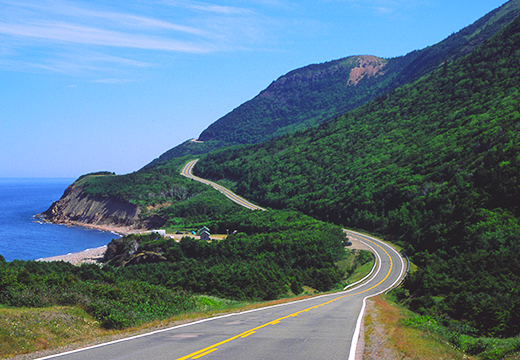 Cape Breton Island, Nova Scotia
Located at the northern tip of Nova Scotia, Cape Breton Island is home to some of the most dramatic coastline in the world. Perhaps most well known for the famous Cabot Trail, this 298km highway winds along some of the most beautiful costal views. There is plenty to see and do, as you make your way around the island. Cape Breton offers a wealth of trails and paddling routes, as well as many opportunities to learn about the island's rich cultures of the Mi'kmaq and the Acadians.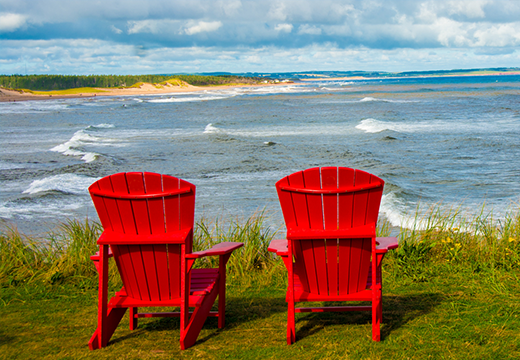 Cavendish, Prince Edward Island
Made famous by Lucy Maud Montgomery's novel Anne of Green Gables, Cavendish is a must-see destination on the north shore of Prince Edward Island. Not only is it home to Green Gables, but it also hosts challenging golf courses, scenic views and beautiful beaches. No visit to Cavendish is complete without a stop at Prince Edward Island National Park. The park boasts an astonishing combination of sandy beaches and iconic red cliffs that give way to a panoramic view of the Gulf of Saint Lawrence.
The Bay of Fundy
Nestled between New Brunswick and Nova Scotia, the Bay of Fundy has the highest tides in the world. Twice a day, the waters rise and recede by as much as 19 meters giving visitors a unique show. Perhaps the most popular sight for tourists are the famous Hopewell Rock. During low tide, visitors can wander the shore and explore the sea caves, and a few short fours later, during high tide, the same site must be explored by kayak. The area is also home to a variety of marine life, making it an amazing place to go whale watching.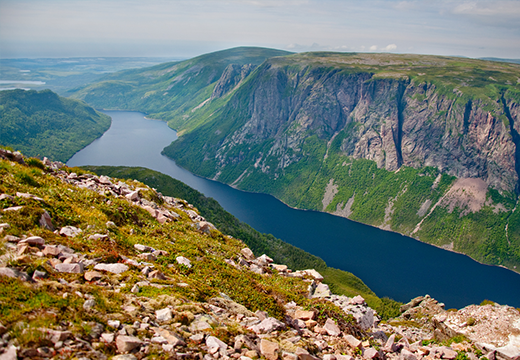 Gros Morne National Park, Newfoundland
A UNESCO World Heritage Site, Gros Morne National Park plays host to a never-ending series of breathtaking views. A hiker's paradise, the park's trails lead you along beautiful fjords, towering cliffs and thunderous waterfalls. If you prefer a water view, take a boat tour or guided kayak expedition through the heart of a fjord. Gros Morne is also home several artistic towns that take inspiration from the beautiful landscapes, making the area a great place to see theatre, musical performances, author readings and more.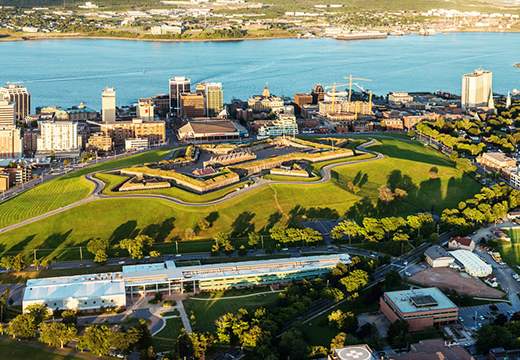 Halifax, Nova Scotia
Nova Scotia's capital city, Halifax, offers up big city amenities with a taste of Maritime charm. The city offers up a lot of historic sites with the Canadian Museum of Immigration at Pier 21 and the Halifax Citadel National Historic Site, just to name a few. However, a visit to the city isn't complete without a chance to stroll through Downtown Halifax, where there are many shops to browse and plenty of bars with live music to enjoy.
Canada certainly offers lots of unbelievable sights, right in our backyard. If you're interested visiting the east coast, CAA Niagara's Travel Consultants have the expertise to plan your vacation with ease. Visit your local CAA Niagara branch, call 1-800-263-7272, or book an appointment online with a CAA Travel Agent to get started.